Why
What is all the chatter about skiing uphill?
Skinning, or Ski Mountaineering (SkiMo) offers an alternative to the traditional ski resort experience. Our Ski Guide, Milan Kubala, teaches all levels from novice uphill skiers to SkiMo racing competitors. Learn his skills and techniques on maintained uphill routes in the Stowe area. Enjoy the fitness benefits of uphill skiing on predictable terrain.
Milan Kubala is your guide, an experienced SkiMo racer and US Ski Mountaineering National Team member.
Sessions will take place on designated, maintained uphill routes around the Stowe area and will cover topics from equipment selection, care and use, to uphill techniques, to tricks for faster transitions. All content is tailored to your needs and level, whether you're just learning to ski uphill or you are a veteran SkiMo racer.
24 hour reservation notice preferred
Equipment not included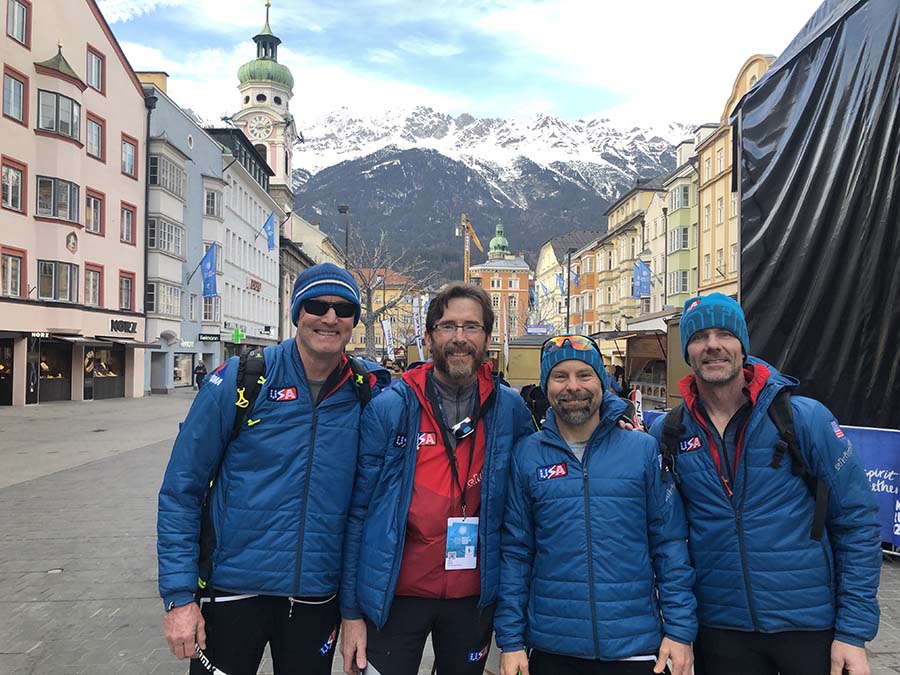 Clothing
Base layer, long underwear top and bottom (synthetic only, no cotton)
Mid-layer, fleece or pile light and heavy weight (insulation layer)
Soft shell, windproof, water resistant (provides limited insulation)
Outer-layer, waterproof/ breathable fabric (jacket w/ hood and pants)
2 wool or synthetic hats
2 pr gloves and or mittens
Neck gaiter
Gaiters (optional)
Goggles/ sunglasses
Equipment
AT skis and boots
Waxable or waxless, metal edge, Backcounrty skis
75 mm backcountry ski boot
( plastic boots preferred)
Adjustable ski poles with powder baskets.
Skins (full or half)
Pack – 20-30 liter size
2.5 Hour Sessions
1 person            $195.00
Group of 2         $310.00