Why
Winter Activity Everyone Can Enjoy
No matter what the weather or conditions, snowshoeing is a winter activity that can be enjoyed by all. Follow the Mill Trail past the old Turner Mill blacksmith shop and Dr. Marguerite Lichtenthaeler's historic cabin to the majestic Bingham Falls Gorge.  Or explore the historic Ranch Valley and Ranch Brook at the foot of Mt. Mansfield, the birthplace of skiing in Stowe.
Snowshoe Adventure
Difficulty: Easy to Difficult, 1 to 3 Hours.
Description; Are you looking to get away from it all?  A little peace and tranquility?  Come with us to the undiscovered part of Stowe. We'll take you off the well-established trail. From our headquarters here at the foot of Mt. Mansfield lies the Green Mountain State Forest and two permanently preserved Stowe Land Trust properties.
Yup, we might even see a moose!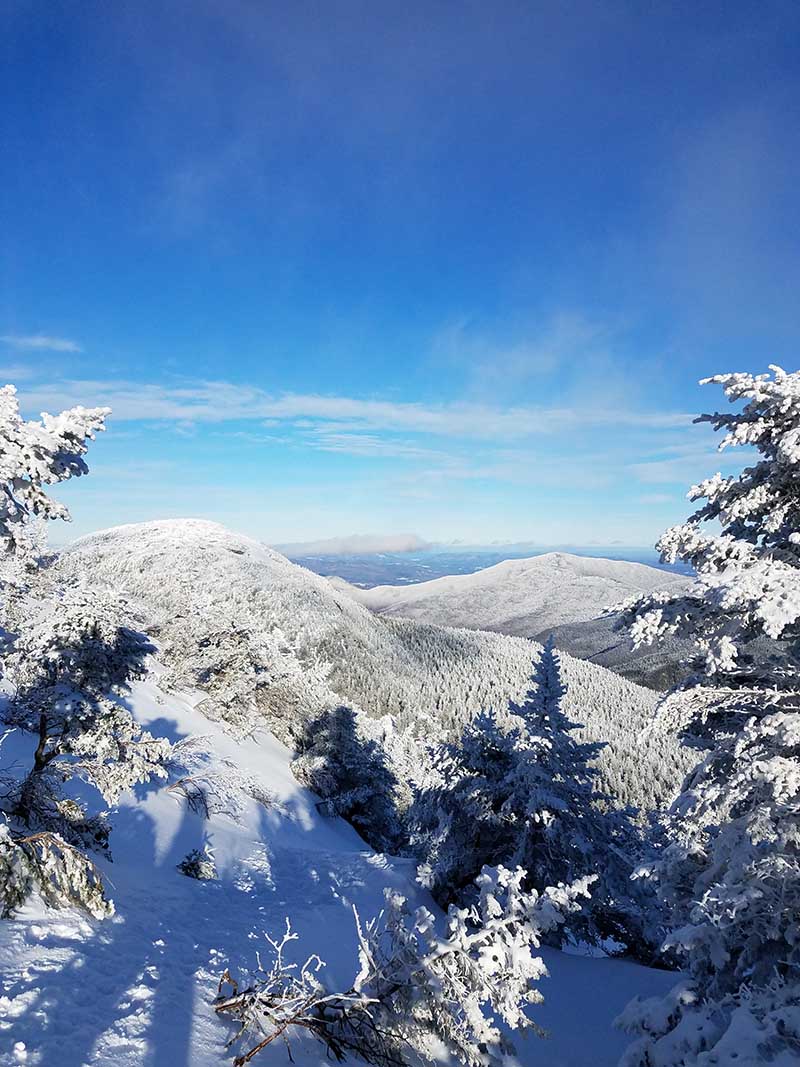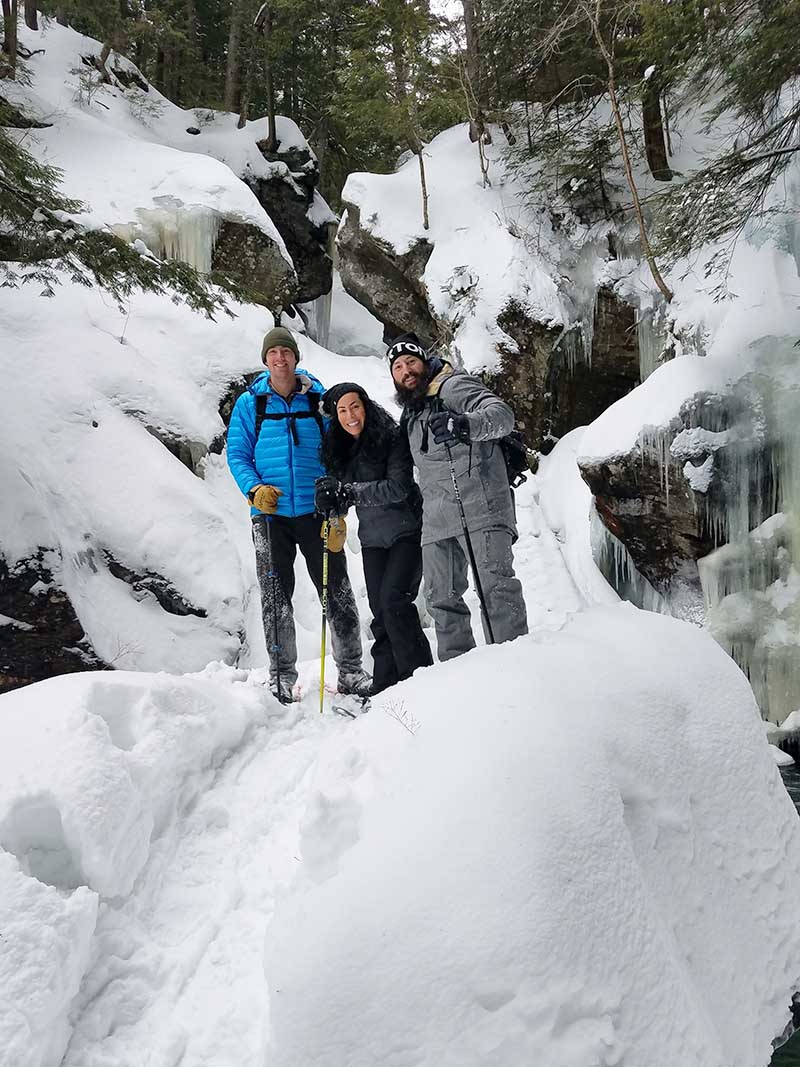 Snowshoeing Day Equipment List
Clothing & Equipment
Base layer, long underwear top and bottom (synthetic only, no cotton)
Mid-layer, Fleece or pile light and heavy weight (insulation layer)
Soft shell, windproof, water resistant (provides limited insulation)
Outer-layer, waterproof/ breathable fabric (jacket w/ hood and pants)
2 wool or synthetic hats
2 pr gloves and or mittens
Neck Gaiter
Gaiters (optional)
Goggles/ sunglasses
Sturdy, insulated, waterproof boots
Additional Equipment
Map/ compass/ GPS
Headlamp/ spare batteries
Water, Food
Whistle, Duct Tape
Compact lightweight emergency blanket
Emergency Tarp, large Plastic Bag
Knife/ multi tool
Matches and or lighter Candle
First aid supplies (tape, gauge bandage, antibiotic ointment, ace bandage)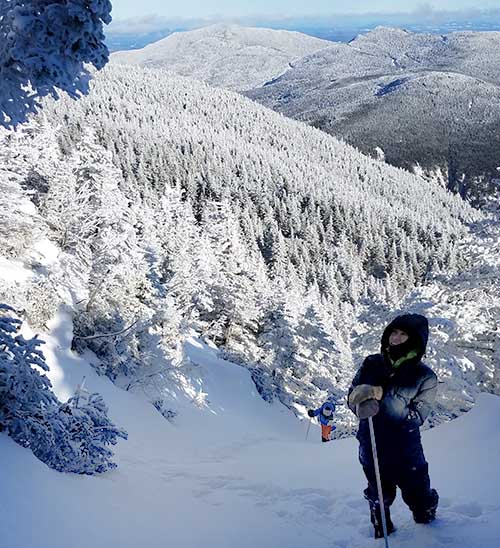 Duration 1 to 3 Hours
1 person            $225
2 people            $275
3 people           $325
4 people           $375
Snowshoe rental included