About Us
The Local Experts in Outdoor Recreation and Adventure
in the Mount Mansfield Region, Stowe, Vermont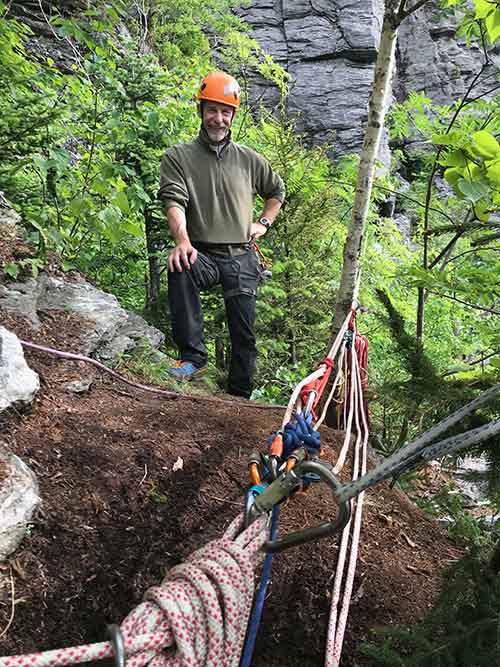 Local. Knowledgeable. Experienced.
Custom Trips To Match Your Wishes
At Sunrise Mountain Guides we want you to take a guided trip with us and use it as an educational opportunity after which you will be able use your new skills, to create your own adventures.
Whatever level of experience you have, we will create a trip to match your needs and desires, while showing you our wonderful backyard playground at the foot of Mt. Mansfield in Stowe, Vermont.
With safety as our number one priority, Sunrise Mountain Guides introduces, educates and encourages discovery of the Vermont "Mountain lifestyle".
As Featured in the Best of Central Vermont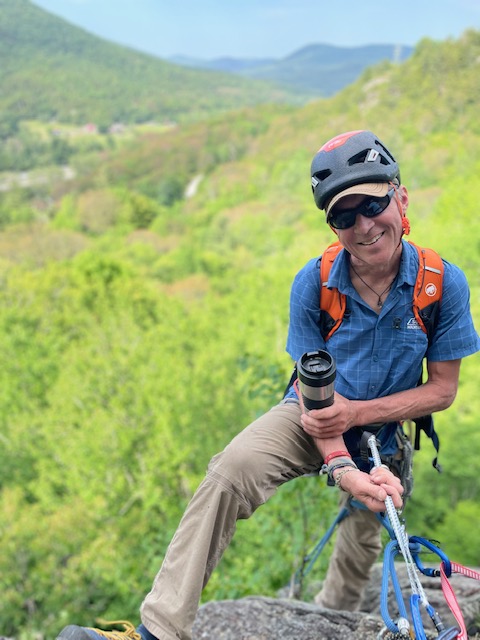 Alex Sargent
Alex Sargent is Sunrise Mountain Guides' "lead guide" and has always enjoyed the outdoors. Alex has been climbing and skiing for most of his life. The native Vermonter has traveled around the world for adventure and outdoor experiences and enjoys sharing his passion with others. His love for Vermont and adventure has helped him to discover some of the best climbing and outdoor experiences in the state. Alex's many accomplishments include multiple first ascents of rock and ice climbing in the Smugglers' Notch area.
Alex served 26 years as an instructor and leader in the United States Army Mountain Warfare School. There he gained extensive training and experience to teach and guide in the mountains. He is also an American Mountain Guide Certified Rock Instructor. Alex has climbed all over the world. Extensively in North and South America, Europe, Africa, and Asia. He is also an avid adventure racer and runner when not in the mountains. He and his wife Elizabeth, have shared in many of his adventures, as well as their two children who also enjoy the mountain adventure lifestyle.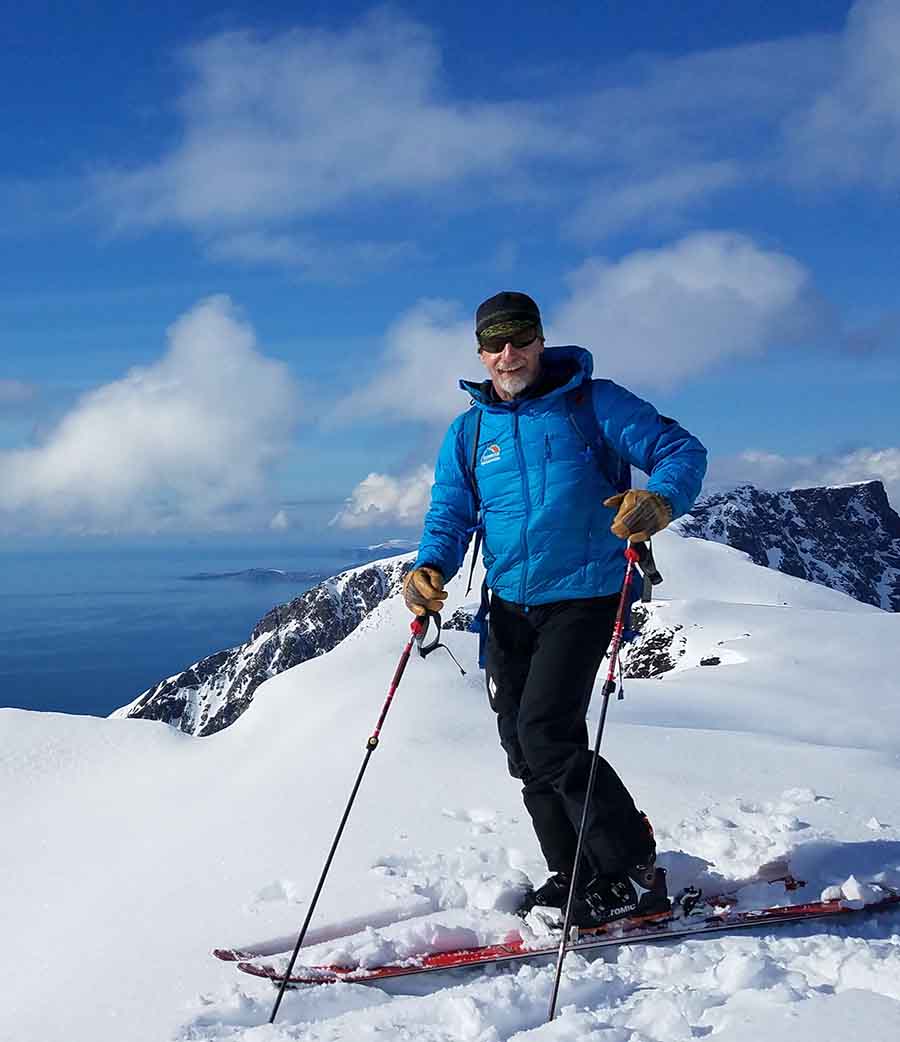 Greg Speer
Greg grew up in Vermont and has spent over 45 years hiking, skiing and climbing the Green Mountains. He also spent 10 years living in Seattle, Washington where he climbed, hiked and skied extensively in the Pacific Northwest.  He has guided in the Stowe area for the past 25 years and was co-founder of the Stowe chapter of the Bill Koch Youth League and the Stowe Nordic Outing Club.
Currently, Greg is a member of the Stowe Mountain Rescue Team and holds an  EMT-B certification, Swift Water Rescue 1 and 2 certification, AIARE Level 1 Avalanche certification, SRI Rope Management / Rescue certification,  Ice Rescue certification, Peak Rescue Institute Technician Level NFPA 1670/ 1006 Compliant Rope Rescue Certification and attended the Mountain Instructor Award Training Program at Glenmore Lodge, Aviemore, Scotland and the American Mountain Guide Association, Single Pitch Instructor Course.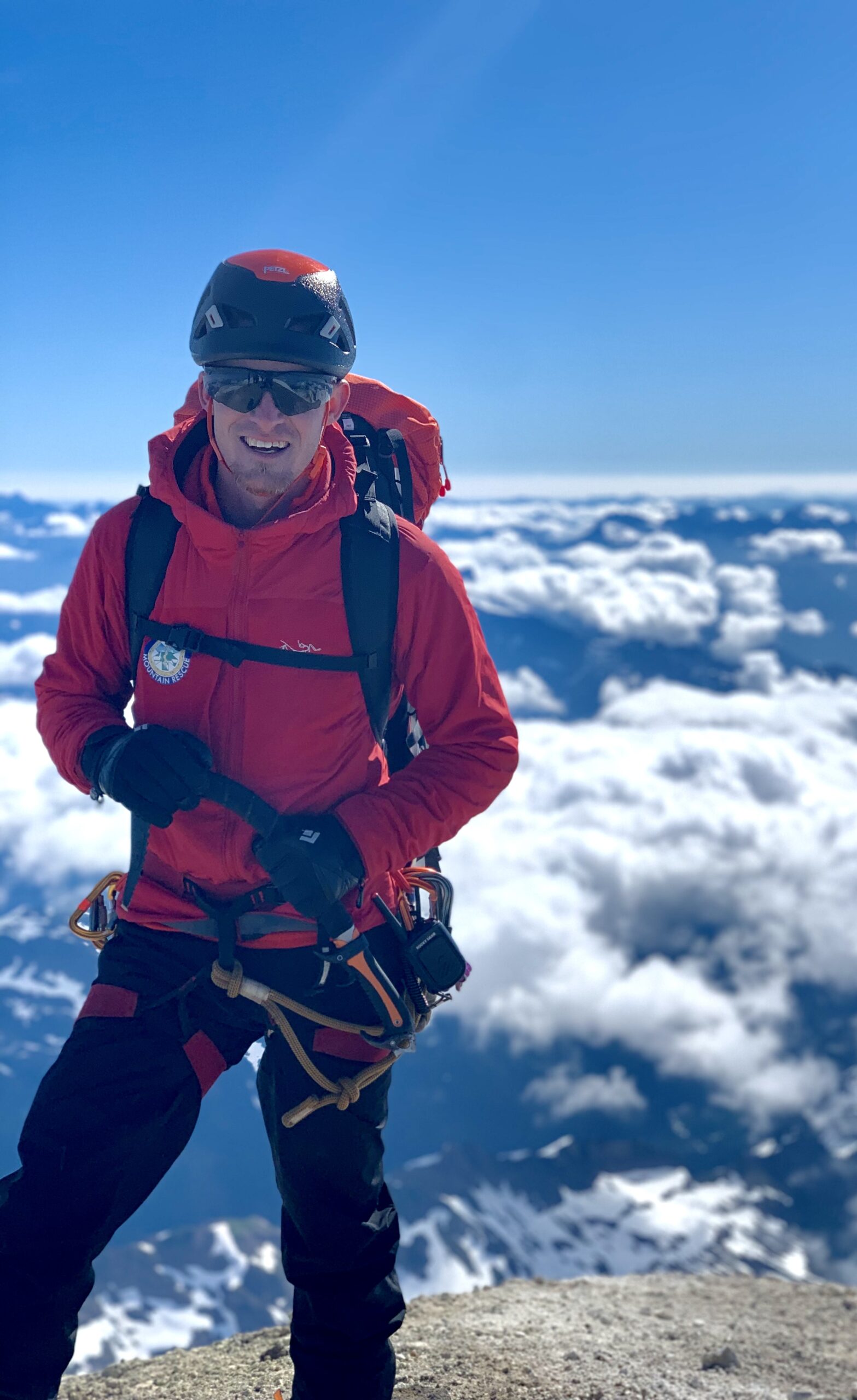 Andy Millick
Originally from Pennsylvania, Andy moved to Stowe in 2014.  He is a Climbing Guide, Technical Rescue Instructor, Swiftwater Instructor and Ski Patrol Specialist. Andy is a volunteer member of Stowe Mountain Rescue as the Technical Systems Developer. He spends his free time with his wife and daughter exploring the mountains and tributaries throughout Vermont and beyond.
Andy maintains the following certifications:
NSP Outdoor Emergency Care

Swiftwater Specialist

Ice Rescue Specialist 

International Technical Rescue Association Level 3 Swiftwater Instructor 

Technical Rope Rescue Specialist 

Level 1 Rope Access Technician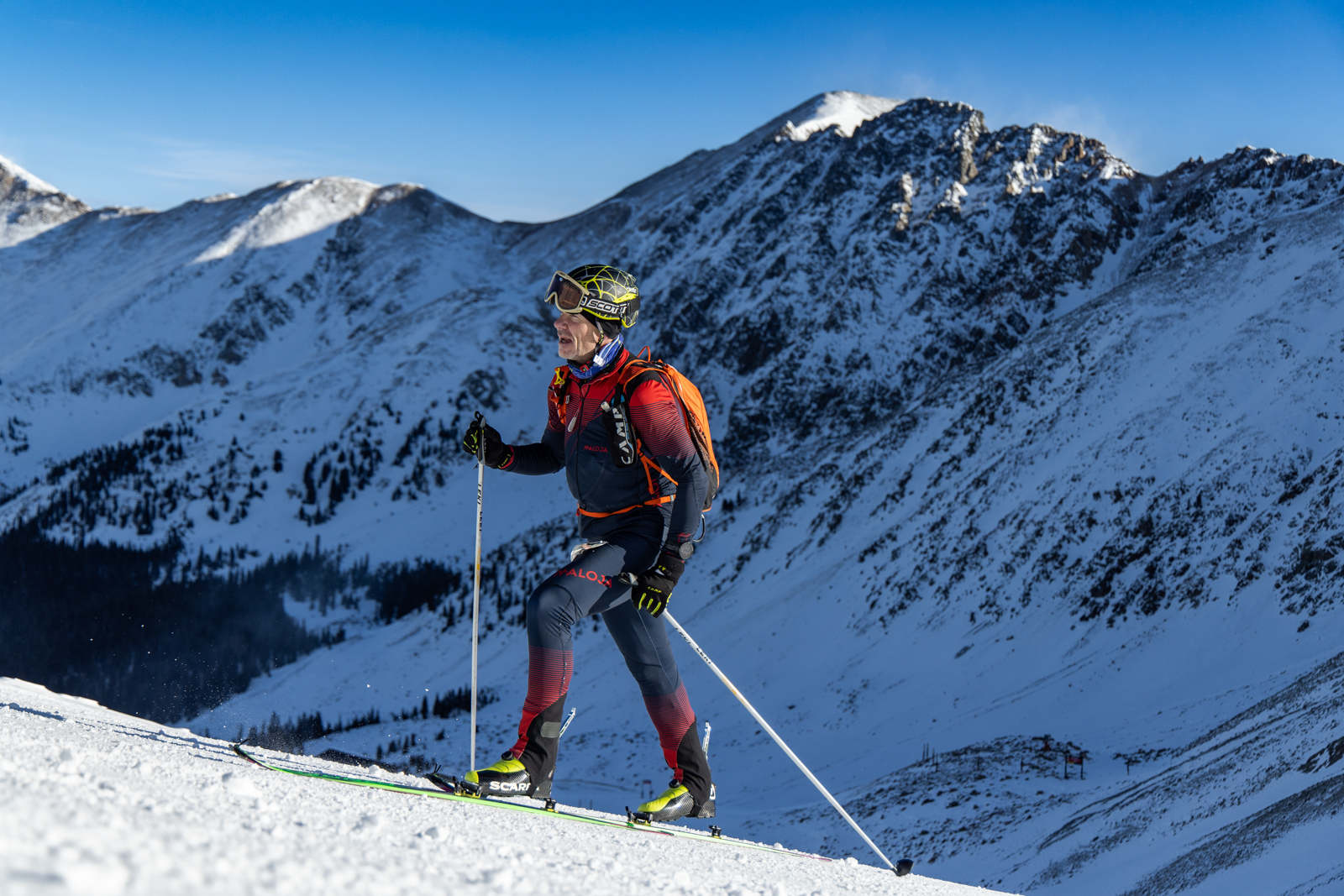 Milan Kubala
Originally from the Czech Republic, Milan came to the US in 1992 on a tennis scholarship, and landed in Michigan where he earned his Marketing Management BBA. As an accomplished tennis player. Milan has been a very active outdoorsman, skiing since the age of 3, learning in the deep woods of the Black Forest that borders Czechia and Germany. When he moved to Stowe, Vermont in 2004, Milan started "skinning" and running in the Mount Mansfield/Stowe region and never stopped. Milan has always been passionate about adventure endurance sports, participating in such events as a teenager in the "old times" of communist Czechoslovakia.
Milan is very active in the Skimo world, not just on the East Coast, but also nationally and internationally.  He has multiple roles in the US Ski Mountaineering governing body, the United States Ski Mountaineering Association (USSMA).  He is a USA Skimo Board member, USA Skimo National Team Manager and the chair of Athlete Advisory Committee. He is also a member of USSMA Sports and Performance Committee and has been an integral part of the team working with USOPC and USSMA National Youth Team for the 2020 Youth Olympic Games in Lausanne, Switzerland. Internationally, Milan is a member of the North American Ski Mountaineering Council.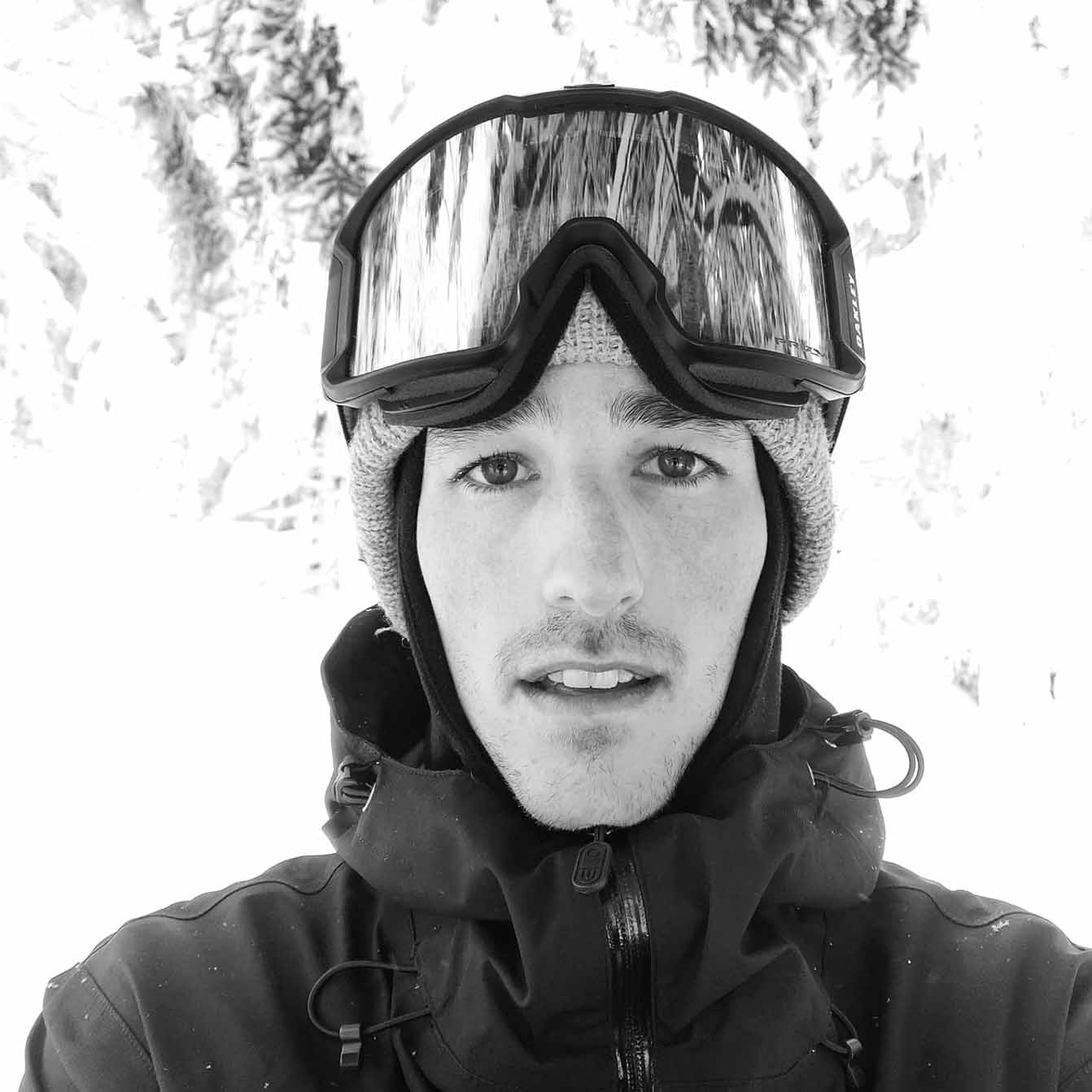 Tucker grew up at the foot of Mount Mansfield in Stowe Vermont and was extremely fortunate to be able to ride from the top of the Stowe Mountain Resort to his back door. He devoured everything snowboarding and competed national for 10 years. Tucker migrated to Mammoth Lakes, California chasing deep snow and big mountains. After five years in California, he moved to Oregon and spent time working on Mount Hood were he rose to head coach at Windell's Summer Snowboard Camp. During that time he instructed everyone from absolutely beginners to very accomplished riders who are now featured in national magazines and videos.
After a combined 10 years of Western big mountain riding and coaching Tucker has returned to his roots in Vermont.  He has works as a snowboard tech and sales person at Darkside Snowboards in Stowe. He also leads a local coaching program encouraging younger riders to enjoy every aspect of snowboarding and falling in love with all it has to offer.
Tucker is the Lead Splitboard Guide for Sunrise Mountain Guides and brings local knowledge and big mountain riding experience to each outing. He educates new rides on backcountry protocol and safety, board prep and set up, as well as showing more experienced riders the goods around the Mount Mansfield State Forrest.