About Us
The Local Experts in Outdoor Recreation and Adventure
in the Mount Mansfield Region, Stowe, Vermont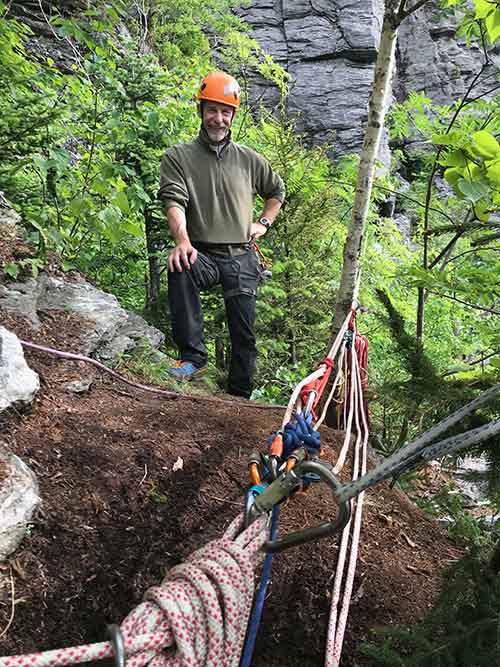 Local. Experienced. Certified.
Custom Trips To Match Your Wishes
At Sunrise Mountain Guides we want you to take a guided trip with us and use it as an educational opportunity after which you will be able use your new skills, to create your own adventures.
Whatever level of experience you have, we will create a trip to match your needs and desires, while showing you our wonderful backyard playground at the foot of Mt. Mansfield in Stowe, Vermont.
With safety as our number one priority, Sunrise Mountain Guides introduces, educates and encourages discovery of the Vermont "Mountain lifestyle".
As Featured in the Best of Central Vermont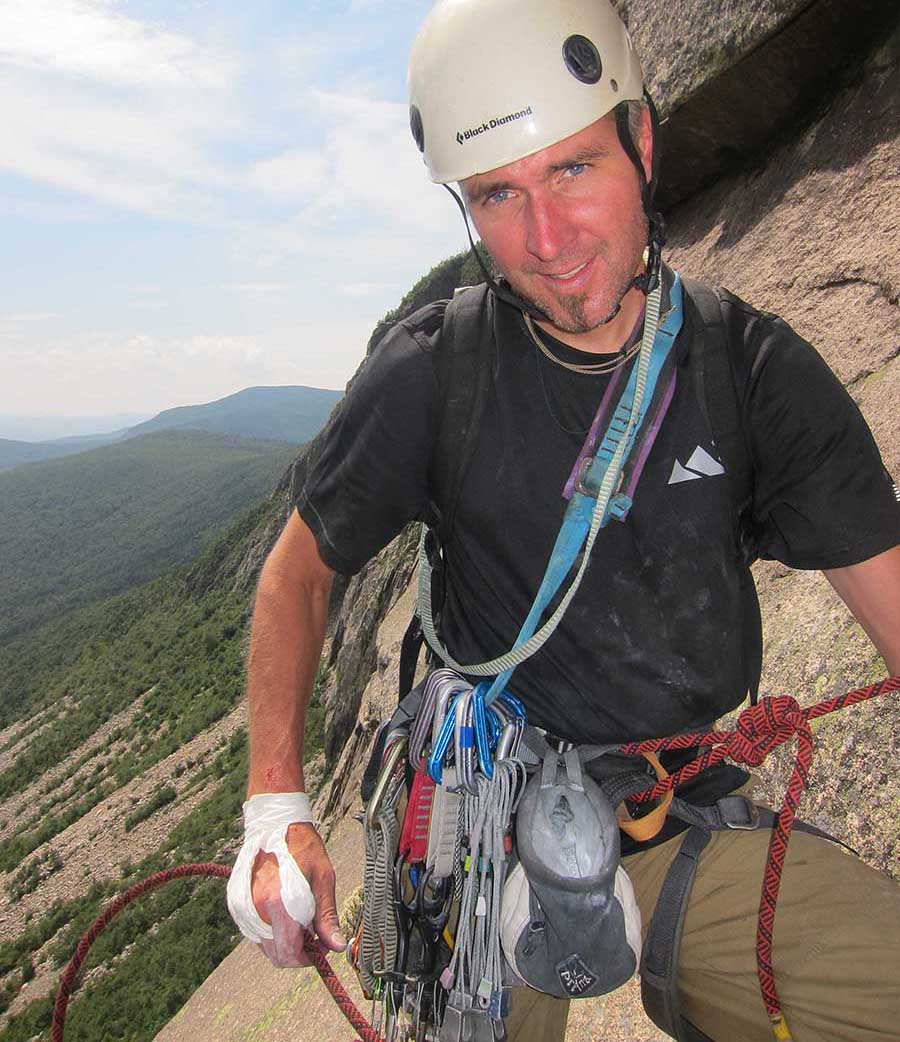 Alex Sargent
Alex Sargent is Sunrise Mountain Guides' "lead guide" and has always enjoyed the outdoors. Alex has been climbing and skiing for most of his life. The native Vermonter has traveled around the world for adventure and outdoor experiences and enjoys sharing his passion with others. His love for Vermont and adventure has helped him to discover some of the best climbing and outdoor experiences in the state. Alex's many accomplishments include multiple first ascents of rock and ice climbing in the Smugglers' Notch area.
Alex served 26 years as an instructor and leader in the United States Army Mountain Warfare School. There he gained extensive training and experience to teach and guide in the mountains. He is also an American Mountain Guide Certified Rock Instructor. Alex has climbed all over the world. Extensively in North and South America, Europe, Africa, and Asia. He is also an avid adventure racer and runner when not in the mountains. He and his wife Elizabeth, have shared in many of his adventures, as well as their two children who also enjoy the mountain adventure lifestyle.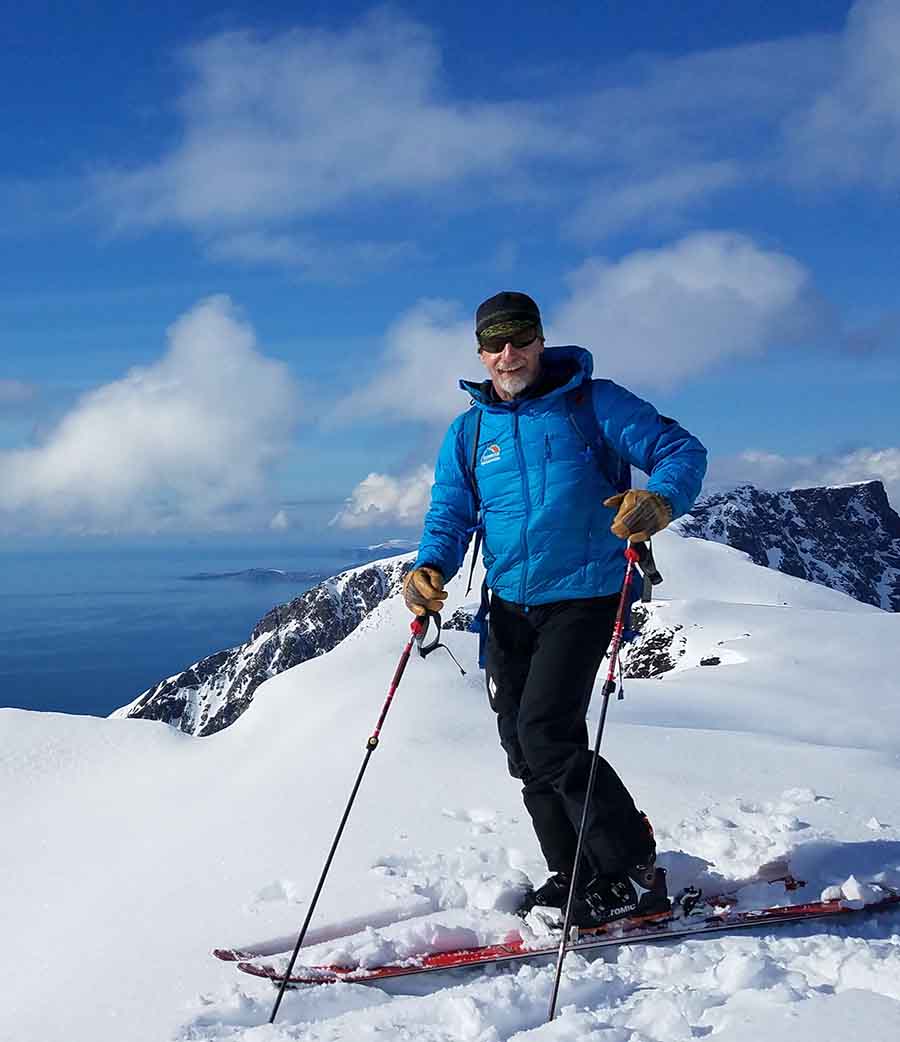 Greg Speer
Greg grew up in Vermont and has spent over 45 years hiking, skiing and climbing the Green Mountains. He also spent 10 years living in Seattle, Washington where he climbed, hiked and skied extensively in the Pacific Northwest.  He has guided in the Stowe area for the past 25 years and was co-founder of the Stowe chapter of the Bill Koch Youth League and the Stowe Nordic Outing Club.
Currently, Greg is a member of the Stowe Mountain Rescue Team and holds an  EMT-B certification, Swift Water Rescue 1 and 2 certification, AIARE Level 1 Avalanche certification, SRI Rope Management / Rescue certification,  Ice Rescue certification, Peak Rescue Institute Technician Level NFPA 1670/ 1006 Compliant Rope Rescue Certification and attended the Mountain Instructor Award Training Program at Glenmore Lodge, Aviemore, Scotland and the American Mountain Guide Association, Single Pitch Instructor Course.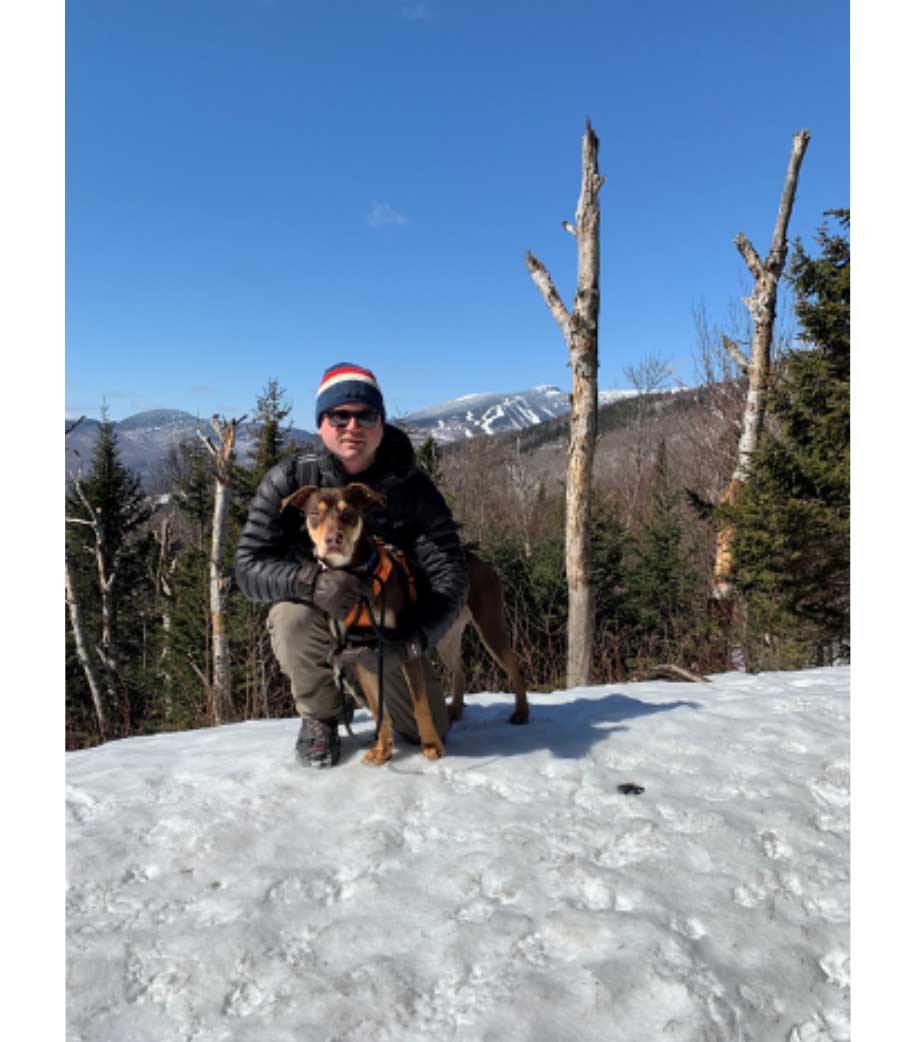 Tyler Royer
Tyler is a Vermont native and an avid skier, hiker and paddler, Tyler has 10 years of guide experience in the Stowe area. With a passion for travel, Tyler has been to over 25 countries and has hiked some of the best trails in the world on different continents. Tyler lives in Stowe with his girlfriend and dog and is the Operations Manager and a guide for Sunrise Mountain Guides.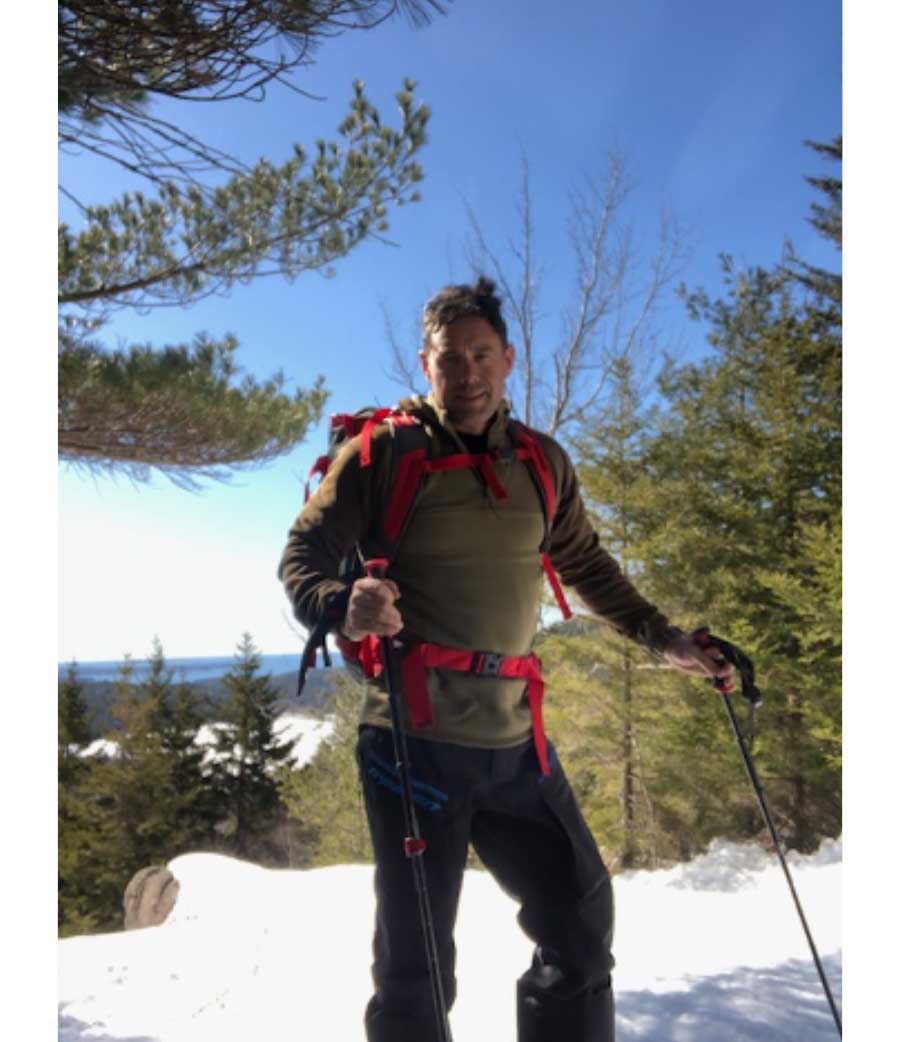 Drew Gelinas
Drew is a member of the Vermont Army National Guard.  Drew's current position is as Coach for the National Guard Biathlon Program working with elite athletes to achieve their goals on the World Cup and Olympic stage.  Prior to working as a skiing and shooting coach, Drew was a Mountaineering Instructor at the US Army Mountain Warfare School.  He has attended the Cold Weather Operations course in Finland as well as Airborne and Air Assault School.  Drew was a member of the first US Team to compete in the Edelweiss Raid event held in the Tyrol region of Austria.  He is a registered Maine Guide, Wilderness First Responder and a PSIA Level III Ski Instructor.
When there is free time in his schedule, Drew enjoys hiking, paddling, fly fishing and camping throughout northern New England.  He splits his time between Stowe and the Baxter region of Maine, identifying new adventures to safely share with Guests.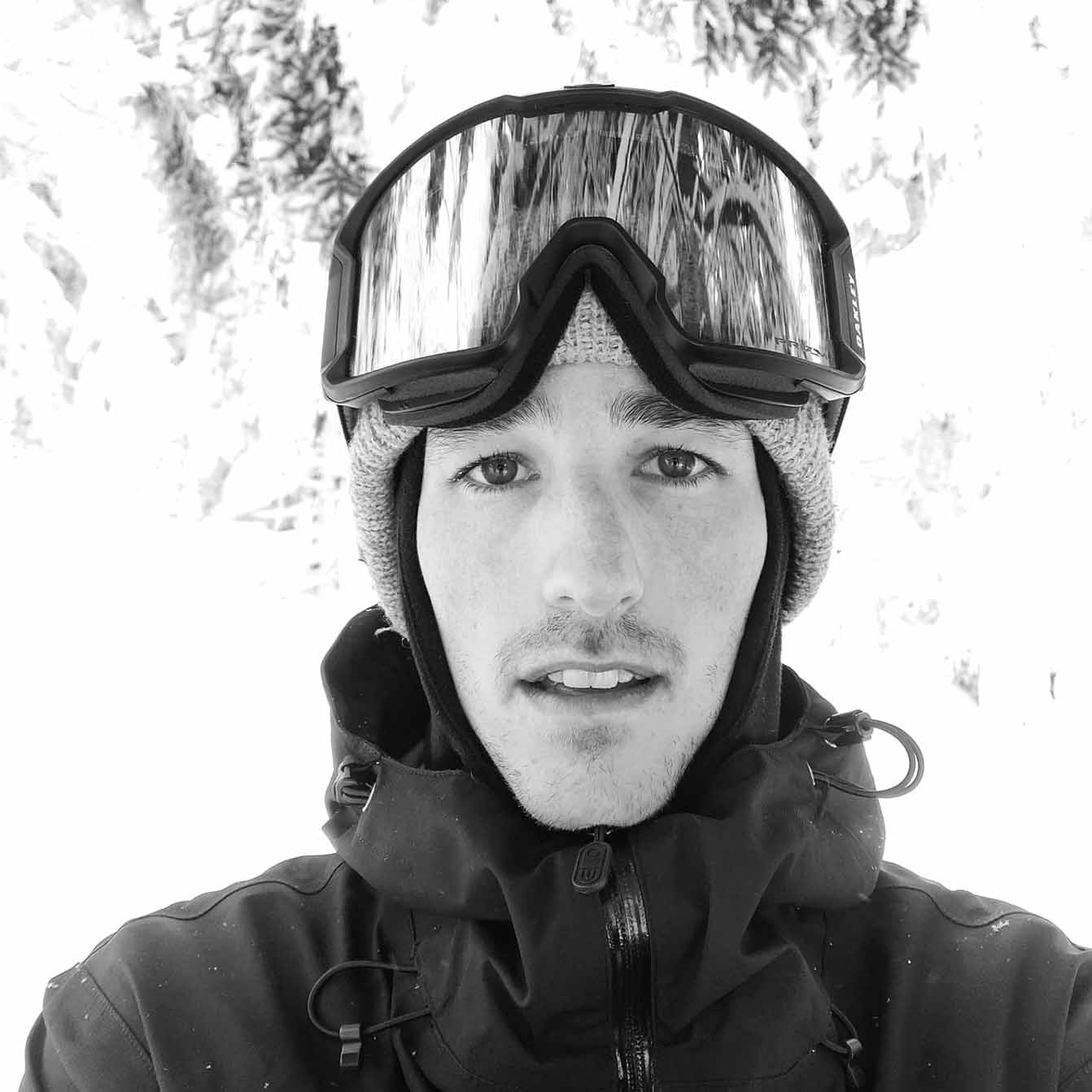 Tucker grew up at the foot of Mount Mansfield in Stowe Vermont and was extremely fortunate to be able to ride from the top of the Stowe Mountain Resort to his back door. He devoured everything snowboarding and competed national for 10 years. Tucker migrated to Mammoth Lakes, California chasing deep snow and big mountains. After five years in California, he moved to Oregon and spent time working on Mount Hood were he rose to head coach at Windell's Summer Snowboard Camp. During that time he instructed everyone from absolutely beginners to very accomplished riders who are now featured in national magazines and videos.
After a combined 10 years of Western big mountain riding and coaching Tucker has returned to his roots in Vermont.  He has works as a snowboard tech and sales person at Darkside Snowboards in Stowe. He also leads a local coaching program encouraging younger riders to enjoy every aspect of snowboarding and falling in love with all it has to offer.
Tucker is the Lead Splitboard Guide for Sunrise Mountain Guides and brings local knowledge and big mountain riding experience to each outing. He educates new rides on backcountry protocol and safety, board prep and set up, as well as showing more experienced riders the goods around the Mount Mansfield State Forrest.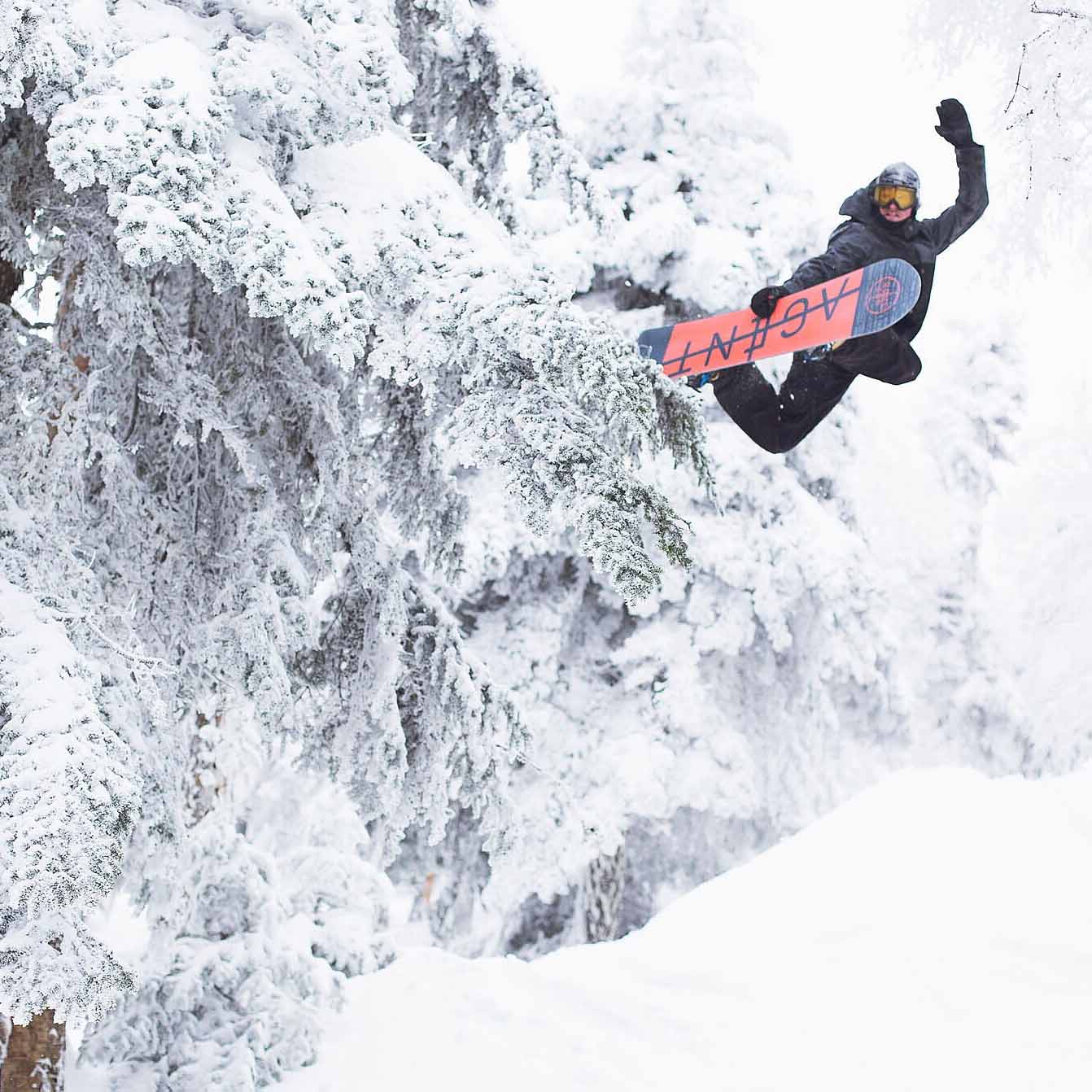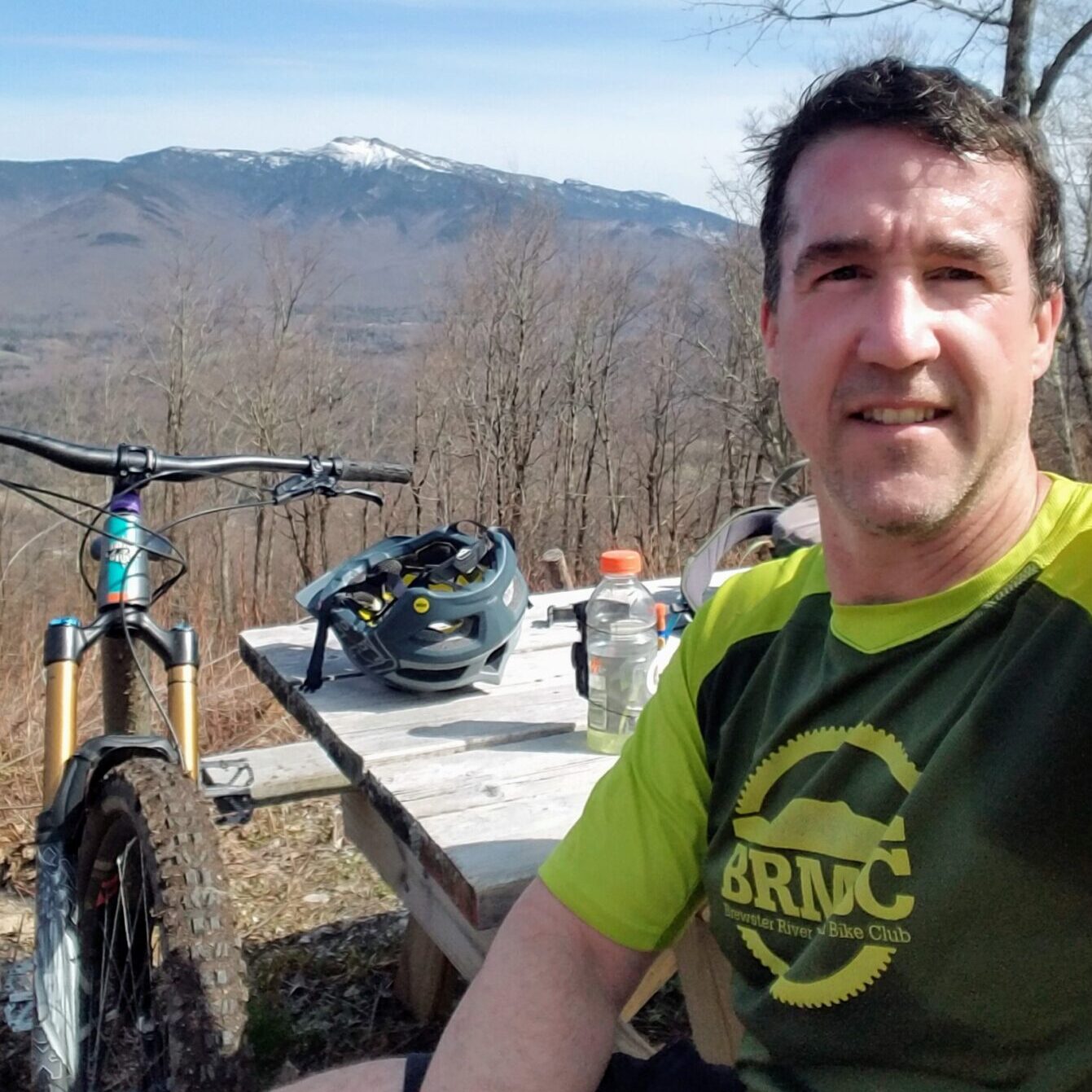 Credentials
BICP Level 2
BICP Ride Leader
Wilderness First Responder
CPR + First Aid
AMGA Single Pitch Instructor
SafeSport Trained
Tom is a husband, father and native Vermonter. Prior to working at Sunrise Mountain Guides, Tom served over 29 years in the military with the last 17 years served at the Army Mountain Warfare School as a Mountaineering Instructor and Leader. Military courses Tom has attended include Ranger, Airborne, Air Assault, SERE (Survival, Evasion, Resistance and Escape), and Advanced Military Mountaineering. He has also attended multiple Rigging for Rescue Courses.
In his free time you can usually find him on his bike exploring singletrack trails. He is a well-traveled mountain biker. From his early days riding BMX bikes on quarter pipe ramps to now riding his mountain bike, he has always had a passion for bikes. He is also experienced and enjoys rock climbing, ice climbing, downhill skiing, backcountry skiing, snowboarding and hiking.