Why
Custom Group Adventures
At Sunrise Mountain Guides, we pride ourselves on the ability to craft and execute custom and quality events for groups of any size. SMG offers signature events along with the ability to create customized experiences – all based on achieving a desired outcome. Competitive & collaborative team building events, group excursions, and outdoor training exercises are all available.
Speak with our team today about how we can be a valuable and fun component of your next group event.
Best of Stowe Adventure Hiking
A guided hike in the beautiful Ranch Valley of Stowe, led by experienced and knowledgeable guides incorporating "true to Vermont" collaborative, competitive & dynamic challenges.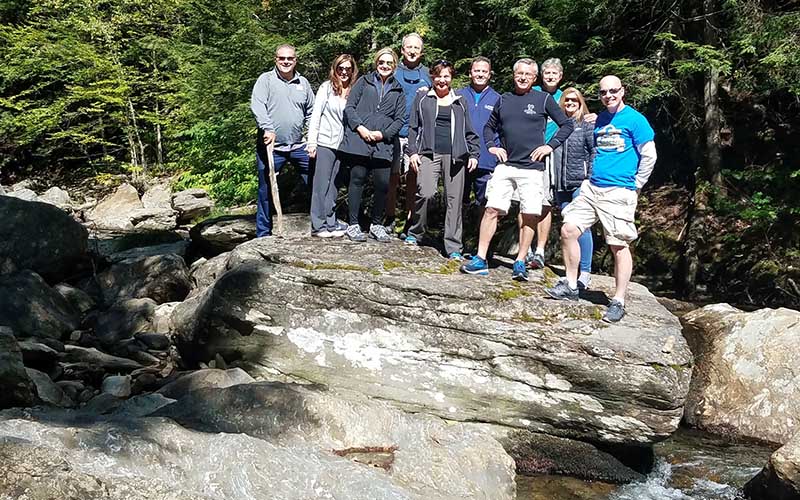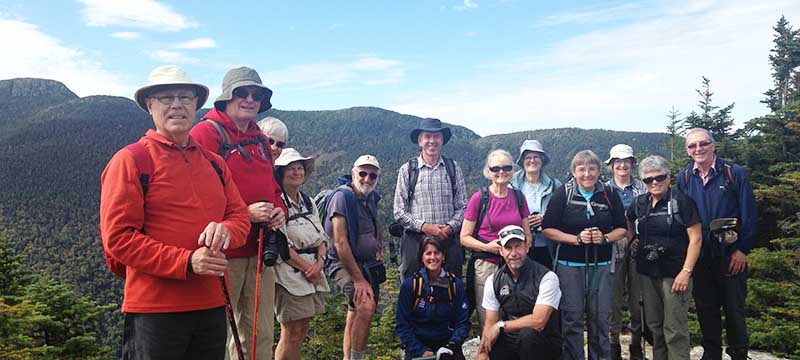 The group will stay together with no more than 10 guests to a guide for a hike with competitive and collaborative challenges along the route. The route is designed to challenge participants in a safe environment while allowing the opportunity for growth and teamwork. Participants will take part in "challenge by choice" exercises in which no individual is required to take part in any aspect of a challenge that they are not comfortable with while still being an active participant in the event as a whole.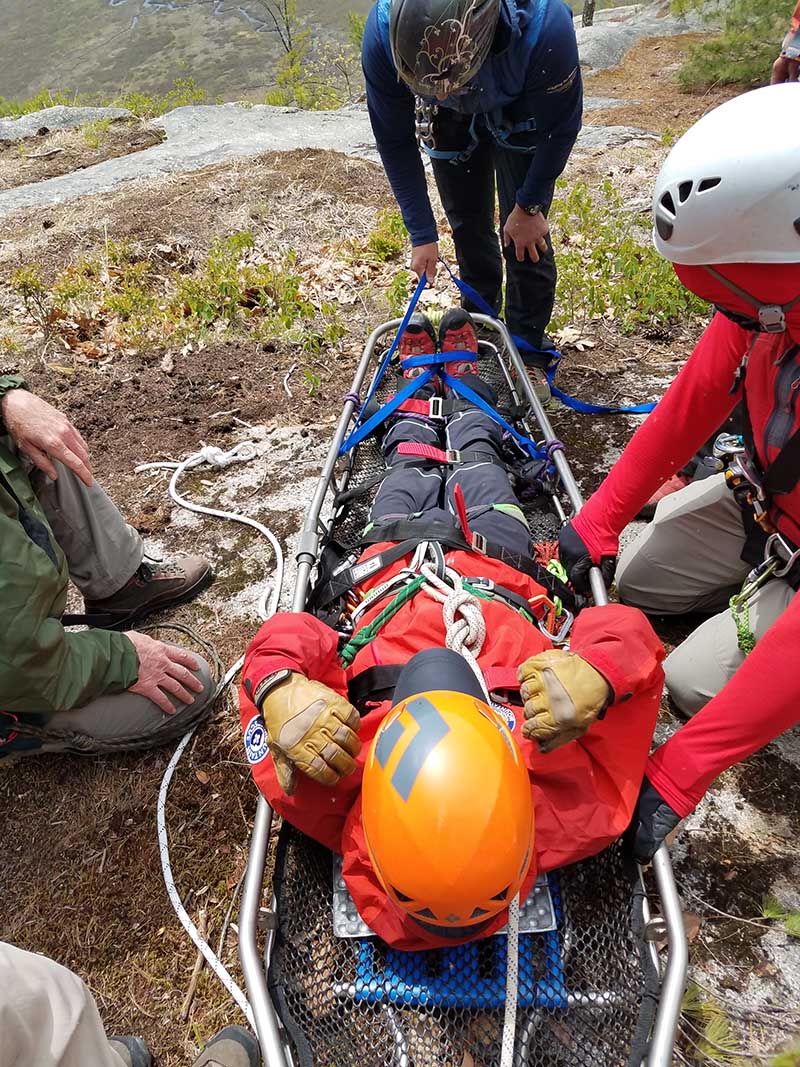 Signature Challenge Stations
Tyrolean Traverse
One volunteer from each team will need to enter a harness to retrieve a message from the far side of a gorge utilizing a Tyrolean Traverse. Team members will need to operate a mechanical advantage system to move the volunteer over the gorge and back.
Fire Starting Challenge
The group will be tasked to find materials in order to create a fire hot enough to boil water in a tin can. The challenge can be competitive or a collaborative effort amongst all participants.
Fly Fishing Casting Challenge
After a brief demonstration, all team members will get to try their hand at casting a fly rod, with the goal of landing the fly in targets stationed a short distance away.
Avalanche Beacon Search Challenge
Teams will need to locate an avalanche beacon within the Ranch Valley Landscape using the tools and technology provided. The group will have a chance to improve upon their "rescue" time.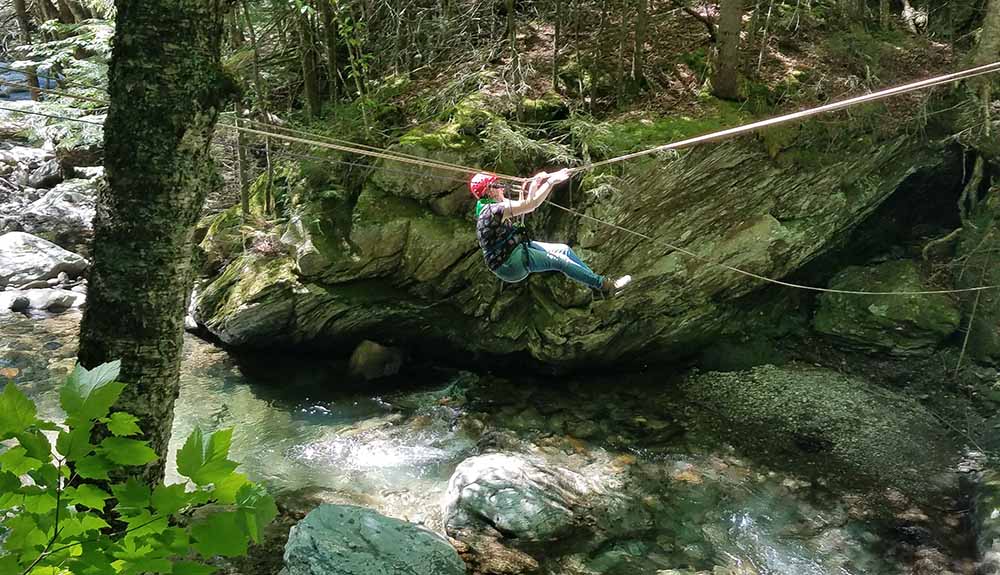 Rescue Challenge
A two-part, timed challenge, teams will need to replicate a climbing knot and use this rope to pull a litter with a "injured" climber from one location to another.
Tree & Leaf Identification
Groups will be provided basic field guide information and challenged to some of Vermont's most interesting tree species.
Tracking Challenge
The Vermont woods are full of wildlife of all sizes. After a brief lesson, the group will be tasked with correctly identifying certain animal tracks that have been replicated on the ground.
Timber Hitch Log Pull
A more physical challenge, the group will need to replicate a basic and fundamental knot in order to secure a small piece of log and pull it from one location to another as quickly as possible.
Question About Group Adventures?