SUMMER & FALL
Gravel Road Adventure 
Why
HIRE A GRAVEL BIKE GUIDE
With our professional guide you don't have to worry which road or trail to choose because we have excellent knowledge of the trails and areas to ride that will meet your riding goals. You'll spend the maximum amount of time on your bike avoiding getting lost on the area's many unmarked trails while taking in the best trails Vermont has to offer.
GUIDED RIDES
SMG is excited to introduce its newest offering, Mountain and Gravel biking Adventures. 
SMG is teaming up with experienced riders to provide you with biking experience. Are you looking for places to mountain bike or gravel ride? Let SMG organize an adventure, take you on back roads and trails. Put down the map, we have over 50 years of combined experience and know local roads & trails. We pass by old farms, covered Bridges, cool down in local swimming streams. Do you want to ride for 1.5hr on beginner terrain or a 6 hour epic ride on Vermont back roads taking you places where only "locals" go. Do you want a loop or point to point? We can custom build your ride for you or your group. 
Looking for more of a mixed adventure, we can combine mountain biking with mountaineering. You can have a guided mountain bike ride and finish up with a rappel for that last bit of adrenaline rush. How about a gravel ride adventure followed by some rock climbing, visit to a local swimming hole or outdoor picnic and/or bonfire with your family. This can all be discussed during our pre ride bike conversation so that we build unique experiences for you and your family.
Once we receive your reservation, a guide will then be in contact to assess your schedule, your riding ability and fitness level, where and when to meet up and how to get prepared.
If you need assistance with a bike rental, please inform your guide when planning your adventure.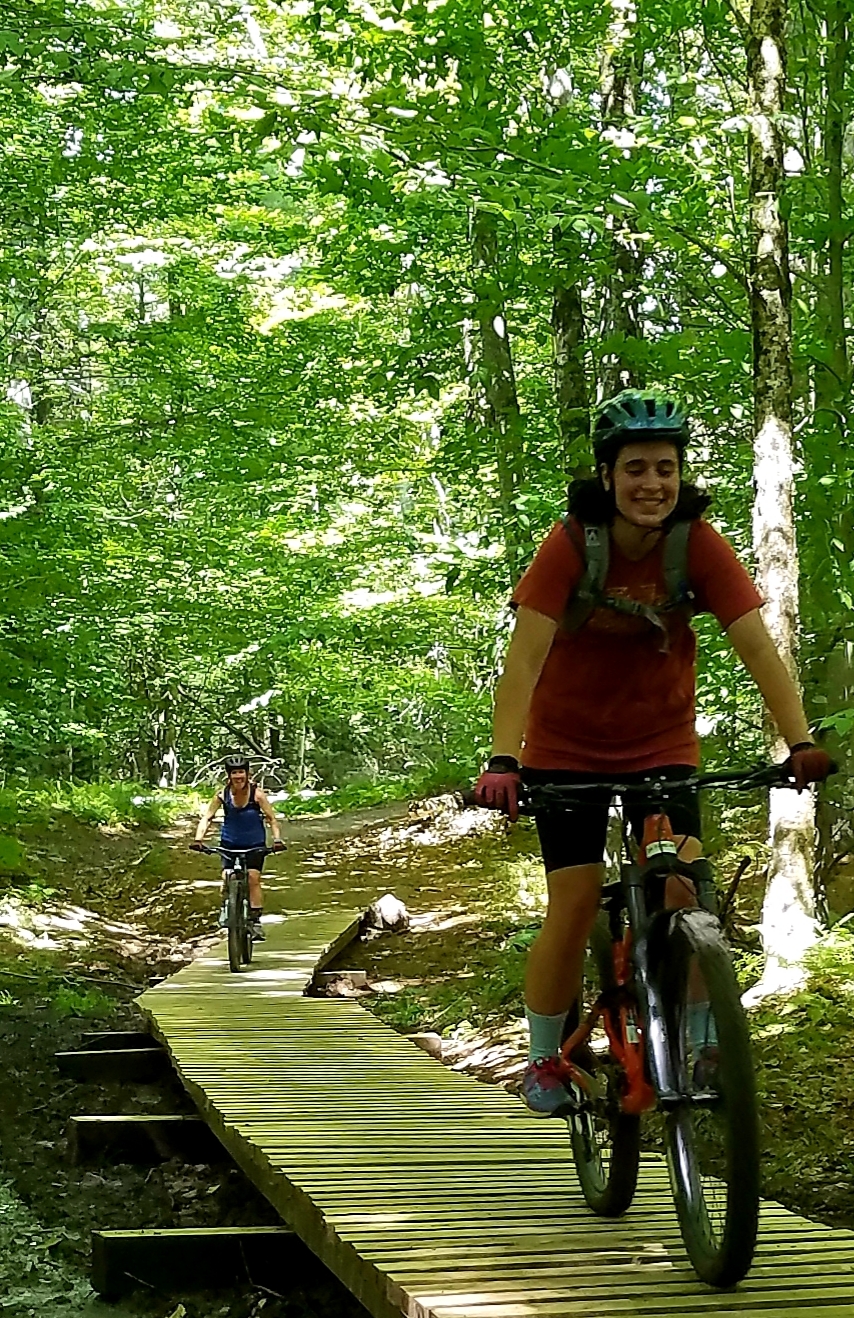 Half a day 1.5 to 3 hrs            $195
Full day 3+ HRS                     $275
Packing List for Summer & Fall Gravel Biking
Required Equipment
Recently tuned mountain bike (rental assistance available)
Bike helmet
Clothing comfortable to exercise in
Closed toe shoes
Recommended Equipment
Biking shorts with built in chamie (to help alleviate bike seat pressure)
Biknig gloves
Hydration pack (Camelbak)
Snacks
Sunscreen
Sunglasses
Testimonials
What They Say

"Lorem ipsum dolor sit amet, consectetur adipiscing elit, sed do eiusmod tempor ut labore et dolore magna aliqua. Ut enim ad minim veniam, quis nostrud exercitation ullamco laboris nisi ut aliquip ex ea commodo consequat. Duis aute irure dolor in reprehenderit in voluptate velit esse cillum dolore eu fugiat nulla pariatur."
"Lorem ipsum dolor sit amet, consectetur adipiscing elit, sed do eiusmod tempor ut labore et dolore magna aliqua. Ut enim ad minim veniam, quis nostrud exercitation ullamco laboris nisi ut aliquip ex ea commodo consequat. Duis aute irure dolor in reprehenderit in voluptate velit esse cillum dolore eu fugiat nulla pariatur."